Burundi
Bujumbura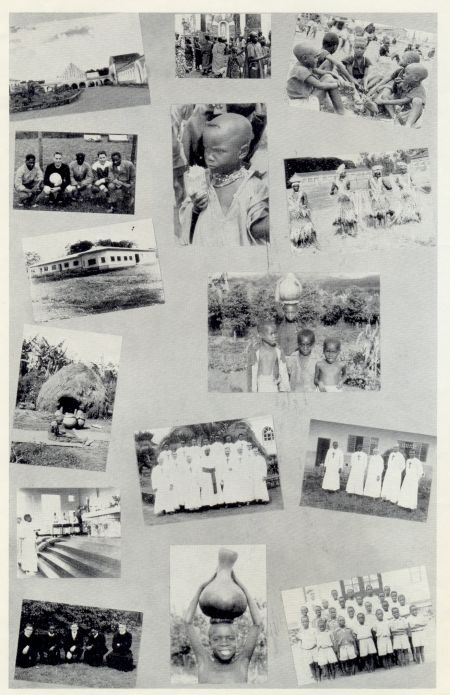 Our mission works
From the first of September 1961 till the first of July 1962 the Brothers were active in the Ecole Normale primaire in
Bujumbura
From te first of September 1965 till 1969 the Brothers were active in the Ecole Moyenne Pédagogique of E.M.P. in Bujumbura.

From 1969 till 1987 the Brothers were active in the Ecole moyenne Pédagogique de Nyakabiga in Bujumbura.

From 1991 till today the Brothers work again in the Lycée Pédagogique de Nyakabigain in Bujumbura.
Musenyi
From September 1950 till 1972, the Brothers were active in the Moniteurschool in Musenyi.

From the First of February till 1973 the Brothers were active in a primary school and in a secondary pedagogical school in Musenyi.
Mutwenzi
From 1980 till 1985 there were Brothers in the novitiate in Mutwenzi-Kirundo.

From 1982 till today the Brothers take care of handicapped people in the Centre pour Handicapés of I.M.P. (Institut Médico Pédagogique) in Mutwenzi-Gitega.
Rugari
From The first of September 1959 till 1980 the Brothers worked in the Moniteurs School and in the primary school.
Rwanda
Butare
In 1973 the studying Brothers in Butare could remain in a building of the Brothers of Love.

From 1983 till 1994 the Brothers also had a novitiate for Burundi and Rwanda in Butare.
Kibungo
In 1980 the Brothers started a "Groupe scolaire de Kabare" in Kibungo.
Zaza
From 1972 till the first of October 1980 the Brothers formed a community in Zaza and this in a provisional residence as the result of the riots in Burundi.